XADO IMAGE OF THE DAY
14th March, 2008



XADO UK - JH MOTORSPORT & THE CHEQUERED FLAG AT THRUXTON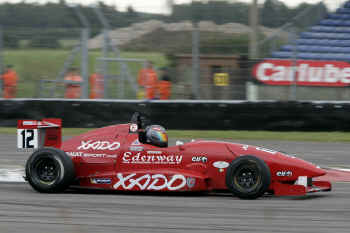 Xado UK and JH Motorsport takes the chequered flag at Thruxton. The team competes in the BARC Formula Renault championship.
JH Motorsport use XADO Atomic Oils, Gel Revitalizants and Greases and the distinctive XADO livery on James Heffernan's car reinforced a strong partnership with XADO.
You can contact James at www.jhmotorsport.com
Once again James and JH Motorsport show the value of the collaboration with XADO UK.
For more information visit the JH Motorsport web site on www.jhmotorsport.com